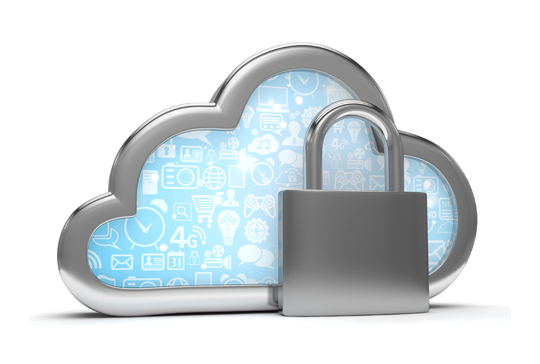 8 Security Considerations for UCaaS
---
Given the increasing mobility of the current workforce, the need for on-demand technology and services will only keep growing at a rapid rate. One area that will be a huge catalyst for this is unified communications. Today, remote workers and field sales positions want devices and apps to quickly reach their counterparts.
The answer to this lies in the use of Unified Communications as a Service (UCaaS) which offers cloud-based business communication solutions, like phone, chat, audio and video conferencing.
There are many benefits of using UCaaS, including:
Rapid Deployment - Since everything is available through the cloud and on a single platform, it can be deployed by a business in just a matter of minutes.
Easier Management - Companies no longer have to manage communications across multiple platforms.
Better Connection - The flow of communications across teams and with customers is faster and easier with phone, messaging, audio and video conferencing available in one place.
Scalability - Since UCaaS is an on-demand service, companies can scale their communication needs to what is required at the time and at an affordable price.
The benefits of UCaaS are clear but with any IT solution, security is always a focal point. There are security considerations using UCaaS providers.
What Are The Security Considerations with UCaaS?
1. Secure Data Center
Whenever deploying a cloud based service, the offering is typically hosted at a data center in an unknown location, primarily for security reasons. Sometimes providers will give an approximate location. With cloud solutions, such as a UCaaS, there is an expectation that data centers have maximum protection both from a physical and virtual standpoint. One of the key methodologies that UCaaS data centers use is known as multi-factor authentication (MFA). This is when at least three or more layers of security are used to confirm the identity of the individual trying to gain access to the data center and also those accessing the UCaaS platform. Data centers have redundant power systems in case of an outage, as well as incident response, disaster recovery(DR) and business continuity plans in place which are tested on a regular basis to ensure virtually no downtime.
2. Safe and Secure VoIP Calls
Unfortunately, the interception becomes much easier with VoIP, but cloud providers should have safeguards in place to prevent this kind of cyber attacks from happening. For example, providers make use of both the transport layer security (TLS) and the secure real-time transport protocol (SRTP), especially at endpoints in order to ensure a safe line of network communications.
3. Encryption of Data
It is important to note that UCaaS systems do not simply make phone calls and engaging in voice-based communications. Video conferencing and screen sharing is the new norm, which can put confidential corporate files at risk being transmitted back and forth. The right cloud provider will use the highest levels of encryption possible so that digital assets will be rendered into a meaningless, garbled state if they were to be intercepted by a third party in the transmission process.
4. User Access Permissions and Controls
When procuring a UCaaS solution, businesses should have all of the functionality to quickly and easily establish the appropriate set of permissions for each person accessing the system. For example, no one should have unnecessary access to data or features. This would welcome a breach or data to be compromised. As a result, the individuals that will be making extensive use of the UCaaS should be given only the appropriate levels of permissions and rights to conduct their daily job functions – no more and no less. Depending on the company size, different user groups and profiles may be created for employees across the organization. This will make a more secure and efficient method to deploy permissions and rights. Also, when an employee leaves a company for whatever reason, their profile can be immediately purged from the system.
5. Tracking Fraudulent Activity
Social engineering tactics are more prevalent now than ever before, especially targeting telephony-based systems making use of the internet (more specifically, this is known as Voice Phishing or VPhishing). Making use of UCaaS capabilities, businesses have the ability to monitor potentially fraudulent activity by providing alerts and warnings in real time.
6. Increasing Network Security
Many UCaaS providers provide what is known as the session border control (SBC). This is a mechanism that has been specifically created for ensuring the protection of VoIP based networks and their endpoints, especially when it comes to closing off unused network ports left open by the UCaaS system.
7. Avoiding Issues Multi-Tenancy
One of the primary reasons why UCaaS is so affordable and scalable is that it is made available in what is known as a "shared environment". This simply means that cloud platform(s) are stored in the same physical server as other cloud tenants. In order to avoid any spillover with other tenants in this space, cloud providers make use of what is known as a hypervisor which ensures the division as well as the separation of a UCaaS platform from others and to prevent any kind of overlap from occurring.
8. Compliance with Regulatory and Federal Statutes
Given the recent passages of the GDPR and the CCPA, it is highly expected that there will be more pieces of legislation introduced and passed when it comes to data privacy and security. This does not simply mean those data sets that reside in a database. This can even include any voice-based conversations, and any files that have been transmitted through a VoIP system. Cloud providers make sure that their UCaaS offerings are compliant with latest rulings.Procuring a UCaaS platform from a reputable cloud provider gives assurance be assured that a business is in full compliance as well.
Interested in UCaaS solutions? Need help making sure the proper security measures are in place? Request a consultation and get free IT advice.