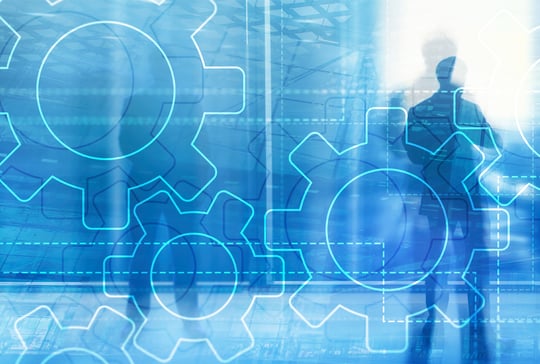 Business Continuity and BaaS
---
Backup as a service (BaaS) is an approach to backing up data that involves purchasing backup and recovery services from an online data backup provider. Instead of performing backup with a centralized, on-premises IT department, BaaS connects systems to a private, public or hybrid cloud managed by the outside provider.
BaaS prevents data loss from accidental deletion or overwrites; it allows for quick file and folder recovery, safeguarding your data. With encryption, archiving, and rapid recovery built-in, BaaS should accompany every business continuity plan as part of disaster recovery services.
Cloud backup ensures companies retain their data even after other software vendors potentially remove it. BaaS solutions offer various levels of backup – from SaaS-specific backup like for Microsoft Office365 where everything from Exchange and OneDrive to SharePoint and Teams are automatically saved and archived. Some BaaS providers combine backup with cybersecurity functionality and have native integrations with automation tools businesses use every day.
With Backup as a Service, there is no need for IT people to manage a data environment, making it cost effective, and BaaS offers better security through secure and encrypted servers. Data/files that are backed up are accessible anywhere with an internet connection and are no longer susceptible to theft, flooding, or fire.
Who is it best for?
Companies with both critical application and non-critical applications but with very low input-output requirements

Organizations

with limited space and/or energy in their data center for backup equipment

Businesses

no longer willing to be reliant on

just one computer or server

C

ompanies that

were

reliant on tape backup and are ready to unburden sta

ff

with

responsibility, make

their backup

more secure, and

decrease the chance of

human error (lost or stolen in transit).
Summary of BaaS Benefits
On Demand Storage
Cloud tiered BaaS provides elastic storage capacity, so you never run out. Whereas with traditional storage equipment, there are terabyte capacities that require customers to upgrade for a higher cost every time they need extra storage. Cloud-style service backup is agile enough to adjust to any changes to your normal storage plan.
No upfront investment
There is no need for additional, expensive equipment. An existing computer network is all you need to start uploading data to cloud storage.
Ease of Mind, Ease-of-Use
The selected vendor monitors the backup and storage environments on behalf of the organization. Once data is in the cloud, times/intervals for backups can be automated, so there no additional resources are required.
Added Security
Military-grade encryption with the environments chosen. Virtual environments are really networks of server centers across the globe that are resilient to disaster in any one particular area.
Unlimited Coverage of All Data Types
With BaaS you have unlimited backup, on-site storage, robust, flexible archiving and multiple device support. You can also cover the full gamut of data types including files and folders, Exchange, SQL
and System State, and virtual images.
Read more about Cloud Solutions here.