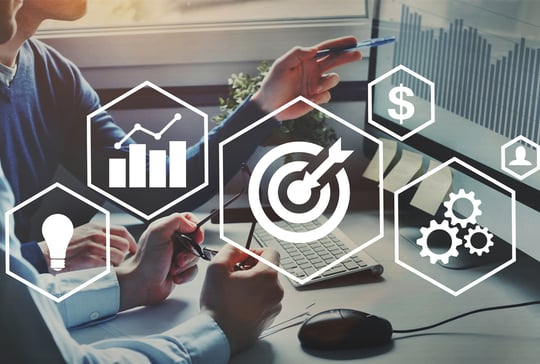 CCaaS: Trends shifting the customer experience paradigm
---
Consumers expect a lot. How a service representative or technical support specialist interacts, how quick they are to interact and how a problem or question is resolved can make or break sales. In this day in age, the customer experience is paramount to any company's business.
Customers are always on…on their smart phones, on social media, online. Past contact centers were ahead of the curve if they employed the right tools and people to be where the customers are, on social media, chatting, texting, doing video and tracking/reporting on it all. But that is now table stakes. Like any cloud product, Cloud Contact Center services keep initial costs low with subscription and seat payment models, companies pay for only what they need/use.
The cloud-based contact center market will grow dramatically over the next 5 years, By 2021, penetration into the small and mid-size marketplace will double, and CCaaS products will evolve to meet customer demands and transitions. The hardest question to answer as a company is how to meet the expectation of doing things on behalf of the customer but also maintain security? Companies must look to CCaaS vendors to help solve for that in addition to a few other things trending, where we're all anxious to see how CCaaS vendors adapt:
Customers

are

adopting

o

utsourced concierge services to handle disputes and complaints

, securing

refunds

, basically waiting in virtual customer service lines for them.



Customer adoption of

Snapchat and Instagram

for business complaints and praise



AI

getting better with

automat

ed

tasks

. A

gents

can shift

focus on

complex customer problems, promoting

loyalty,

garnering

retention

and

upsell

ing

,

creating

evangelists

. What tools will

CCaaS

vendors deploy to agents to help them with their new initiatives?



Enhanced m

obile customer service

– what does the next generation of messaging-based support look like? How will

CPaaS

integrate with

CCaaS

features, what

wil

l

a fully-integrated mobile, on-the-go support

services look like?



Personalization will

soon

take on a new meaning. We're used to emails with our names on it, but what does

IoT

, more connected devices and intuitive POS systems mean for the customer in the very near future?



Customers will abandon the call and simply no longer purchase through companies if passed around more than once, or if it takes too long to resolve an issue.

Interactive Voice Response

,

powered by AI

,

recognizes accents/tones and routes caller on an individual basis and based on circumstance

. This feature in

CCaaS

while prolific in all

CCaaS

solutions will improve. Additionally

,

the use of AI

and data mining

will grow as well other voice technologies like sentiment analysis

.



Video is simply not enough, soon they too will become white noise. Interest in live streaming is on the rise and companies will have to identify opportunities where they can share with the world.



Co-browsing interactions

may become a new normal

—

more and more we will see

agents view and interact with a customer's web browser in real-time with their permission

.



Read more about CCaaS here.