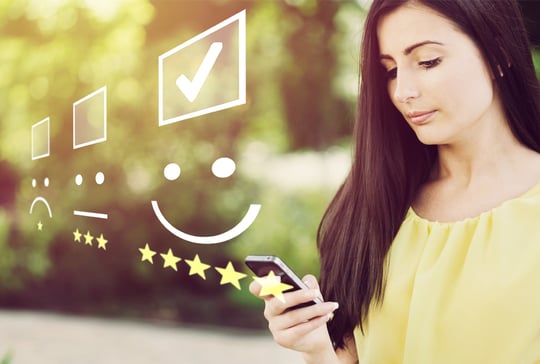 Cloud Contact Centers, The Customer Intelligence Hub
---
Contact Center as a Service has transitioned from data integration to intelligence. We've come to expect CCaaS solutions to include social integration, machine learning, chat bots, and powerful analytics native within the platform or as robust add-ons. What was considered avant garde, is now expected of contact centers – they have been transformed into holistic customer intelligence hubs.
Social Integrations
Studies show that one out of every three customers prefers social media to using the phone for customer service. A mainstay within CCaaS solutions is social media integration, providing multiple ways and platforms for customers to get in touch via message or direct messaging. Social media integration also makes tracking, monitoring and reporting easier.
It's vitally important for companies that deploy customer service through social media to have proper training and planning with all employees. Additionally, a process for product development and social launches, customer response times and levels of engagement are crucial to a good customer experience.
Chat Bots – AI and Machine Learning
AI mimicks human behavior. In the case of contact centers, machine learning is then used to study positive customer behavior and contact centers reps' interactions with that behavior to create chat bots, which then mimic call center agents. These can then be used as a first point of contact or to resolve lower-level escalated issues, so that call center agents can focus on higher level escalations.
The chat bot or voice assistant is trained to handle customer interactions. Bots act as the first point of contact, so the human rep can deal with the more complex issues. They afford contact centers an ability to scale more quickly and efficiently.
Data Analytics
Why do support cases fluctuate? Have you noticed that there are certain peak times for your case volume? Do you understand what events trigger these spikes in activity? Analytics platforms, especially visual ones, help businesses to better understand where they are effective and efficient and identify areas that need improvement. New programs in analytics offer the ability to track these events and provide an easier-to-use interface designed for the business user rather than the IT department. This allows management to utilize predictive analytics to improve their ability to properly staff their contact centers or implement other tools (such as leveraging chat bots during periods of higher chat volume or if there's a backlog of open cases to attend to).
Powerful analytics tools can also help these managers track and analyze complex voice-of-the-customer data that streams into contact centers in the form of customer feedback. This data offers invaluable insights not simply for sales, marketing, but for product development as well.
The Cloud-based contact center market is expected to grow at Compounded Annual Growth Rate of 25% for the next six years. CCaaS reduces costs, improves ROI, tracking and reporting, optimizes agent efficiency and improves the organization's flexibility and scalability. The last few years CCaaS vendors have focused on social media integration, chatbots, AI, Interactive Voice Response (IVR) In 2020, expect mergers and acquisitions along with additional feature enhancements. CCaaS players will introduce CPaaS products and work to streamline and integrate company systems to fulfill and deliver on the ultimate customer experience.
Read more about CCaaS here.