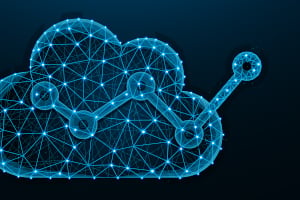 Colocation Facilities Gaining Popularity in 2020 and Beyond
---
Data center workloads have been increasingly shifting in recent years to colocation facilities as an alternative to the privately-owned data center. In fact, industry experts predicted back in 2018, the global market for data center colocation services to grow at a CAGR of 13.7% by 2020.
As more and more organizations migrate their IT infrastructures to the cloud, we believe this trend will continue, mainly as the desire for zero downtime and growing need for a reduction in IT infrastructure expenses, physical security and high power requirements serve as significant elements driving the market.
Colocation Facility 101
Often referred to as a colo, a colocation facility is a data center in which an organization can rent space for servers and other hardware and equipment (that they purchase), but that's managed by a colo provider. The colocation firm provides the building, cooling, power, bandwidth and physical security, and companies can lease space by the rack, cabinet, cage or room.
A popular alternative to traditional hosting, colocation facilities houses multiple businesses (multitenant) that each may only require one or two server racks. And unlike the data centers connected to big-name cloud vendors like Amazon, Google and Microsoft, the majority of colocation facilities are often located in big metropolitan areas.
Different from homegrown data centers – which are often sized incorrectly with either too little or too much capacity and often house older equipment– colo facilities are state-of-the-art and generally just right for the companies that utilize their services. Increasingly, business owners realize that it not only makes sense to invest in the racks of hardware but to also place them in a provider's secure facility that handles the power and cooling aspects.
Another appeal of colo providers is that they serve as a critical channel of communication between a company and multiple cloud providers. So, instead of connecting to a major cloud vendor directly, you can connect to a colo facility, and that colo can then connect to cloud providers through dedicated, high-speed networks.
Colocation Facility Advantages
As companies expand, business owners commonly struggle with the question of whether to keep running their own data center or use a colo facility.
There are numerous reasons to use a shared colo facility. For starters, utilizing colo can minimize cooling and power expenses – colo providers tend to get a better deal from Internet providers than a single company can manage.
Also, colo facilities provide redundant power and Internet connectivity, which helps with maximizing uptime. As well, colo providers are better prepared for potential power outages and natural disasters than most typical businesses.
Of course, business leaders should always compare the primary benefits of colocation with other alternatives – like public clouds and private clouds – so they can make the smartest investments.
If you are considering using a colocation facility, here several benefits to keep in mind:
Colo facilities offer uninterrupted power supplies and backup power generators, redundancy and disaster recovery and bandwidth connections via several service providers.
Security. Because colo providers maintain equipment for numerous businesses simultaneously, they offer multiple layers of security to protect the overall infrastructure.
Reduced costs. Colo is more affordable than building a data center from scratch. Also, costs are pre-determined in the provider's contract.
Scalability. Colo provides ample space to expand resources within a particular data center.
Ongoing technical support. With colo facilities, knowledgeable IT staff and capable engineers always maintain the systems.
What's the Difference Between Colocation and Cloud Computing?
While cloud computing and colocation each provide a shared facility, the biggest difference is that colo customers typically own the servers, which the colocation provider manages. They also lease physical space and other components – like network connections, redundant power supplies and cooling capabilities – from the colo provider.
Cloud companies manage and own all the infrastructure components and make them available as a service via the Internet to subscribing customers. Because IT does not manage cloud infrastructure, it allows time to focus on innovation and strategic work.
There's lots of flexibility and options between the two. For example, companies can use colo as a stepping stone to cloud for data center migration, or they can use it simultaneously with cloud, depending on personal requirements and preferences.
Interestingly, colocation can often be less expensive than cloud, which may be surprising to many people. In fact, a common misconception is assuming the cloud is cheaper than other options; yet, that may not be factoring in aspects like leaving resources up and running versus tearing them down after they don't need them anymore.
Some Final Thoughts
The pace of change in the data center and colocation space will continue in 2020 and beyond – and it's expected to accelerate in the coming years. Intensifying demand for even more digital services and the desire to adopt new technologies while mitigating additional disruption is driving the predicted growth.
Whatever your strategic business goals, a colocation facility can serve as a powerful tool to help you accomplish your objectives.
Colocation facilities can provide business owners and company leaders peace of mind that the space and power they are purchasing will be future-proofed and efficient for many years. And they also can help eliminate the headache and sticker shock of massive data center upgrades that would otherwise need to be made regularly or risk becoming inefficient and less productive over time.
Learn more about colocation and download our free guide on 3 options for Data Storage.