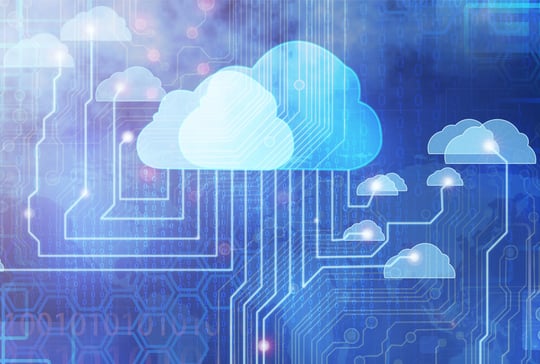 Drive Better Network Performance & Security for Your Cloud Solutions With SD-WAN
---
WANs enable companies to extend their computer networks over large distances to connect remote offices to data centers and each other and for the delivery of applications and services required to perform business functions.
When companies extend networks over greater distances and often across multiple carrier networks, they can run into operational challenges such as network congestion, packet delay or loss, and potential service outages. Critical applications for businesses to function, such as VoIP calling, videoconferencing, streaming media, and virtualized desktops demand low latency.
It can not only be difficult but also costly to expand an organization's WAN capability, with additional challenges related to network management and troubleshooting. Software Defined WAN (SD-WAN) addresses these network problems by improving or even replacing traditional branch routers with virtualization appliances that can control application-level policies and offer network overlay. Less costly, consumer-grade Internet links can then act as a dedicated circuit which simplifies the setup process for branch personnel. SD-WAN can be delivered via physical hardware or virtual appliances placed in offices, corporate data centers, and increasingly, on cloud platforms.
A centralized controller is used to set policies and prioritize traffic. The SD-WAN uses these policies and the availability of network bandwidth to route traffic which enables application performance to meet service level agreements (SLAs).
Benefits of SD-WAN
If you're considering SD-WAN adoption, alleviating concerns about the reliability of your internet connection, improving the reliability and security of your network and increased bandwidth are the first benefits that come to mind, followed by potential cost savings.
Overall advantages of SD-WAN adoption:
Business agility

Heightened

network security

Improved application performance

Lower bandwidth costs

Increased reliability

Greater network bandwidth

Enhanced SLA's
How do I know if I need
SD-WAN
Questions to consider when determining if your organization can benefit from SD-WAN.
What network services do you currently have in place?

If you have an existing MPLS, what are you looking to change about your network services?

What challenges and/or limitations are you experiencing with your current MPLS? What sort of planned events do you have on your network that affect your bandwidth usage?

How do you manage network and security policies at your branch/remote sites?

What methods are you using to handle mission-critical (and non-critical) apps so they don't bog down your available bandwidth?

How are you managing personal and corporate devices that stream videos, games, movies, etc.?

What are your non-critical applications (guest Wi-Fi, social media, YouTube, etc.)?

Do you experience any connectivity issues when employees are accessing tools or resources?

Do you experience issues with application performance or latency that is impacting the productivity of your employees?

Are there busy periods or times of the day that your employees have trouble accessing the network?

Does network or application performance ever effect employees' customer service?