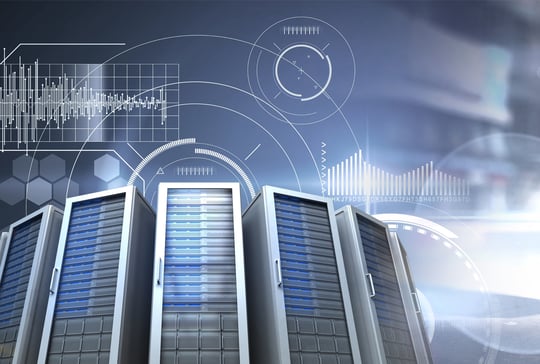 Everything You Need to Know About Colocation
---
IT equipment needs a secure and modern data center in which to operate, but building a facility and maintaining the staff and hardware can be extraordinarily expensive. This is where colocation (colo) comes in. Colo refers to the sharing of third-party space in a multi-tenant data center (MTDC) in which an organization manages their own IT equipment in a facility that is operated and managed by a colocation services provider.
Organizations can use colocation to eliminate facility maintenance, expand computing power or set up an environment for disaster recovery. The service model provides IT departments with the benefits of continuous uptime, third-party support, and options for scalability.
Most colocation facilities provide the building, cooling, power, bandwidth and physical security as well as maintain managed high-speed connections to the majority of connectivity providers. Space in the facility is usually leased by the rack, cabinet, cage or room.
Some colos are even points-of-presence for connectivity to public cloud providers via AWS Direct Connect and Microsoft Azure ExpressRoute, for example, though it bears mentioning that usage charges for connectivity will typically require an extra contract and additional cost.
Carrier-neutral colocation centers will have meet-me rooms (MMR) or exchanges that provide high-bandwidth, low-latency connectivity from a variety of carriers while others are owned by a single telecommunication carrier.
Several options, such as connectivity-to-cloud solutions and network-peering platforms, allow customers to bypass the Internet to connect to both private and public clouds, enterprise-connected routers, and colocated computer and storage at other data centers. Many top data centers are now also offering 10G and faster fiber-based connections or software-defined networks for additional bandwidth.
In addition to the lower costs of operations, which includes the cost of the additional IT staff needed to operate and maintain a data center, there are several more reasons a business might choose a colocation environment over building its own data center.
Reliability
Downtime is costly. A business that solely relies on onsite hosting is vulnerable to any number of incidents—from a hurricane to a broken water main—that could take them offline. Data centers are designed with disaster recovery in mind, and most have other centers in numerous locations both domestically and globally, to ensure redundancy.
Predictable Costs
Using a colocation provider can simplify financial forecasting for a company because the fixed costs enable a business to know what they will be spending each month to keep their company online; there are no surprises. Additionally, using a shared data center can significantly reduce the cost of cooling and power; plus, colocation companies typically get better pricing from Internet providers than a single company.
Scalability
The typical pay-for-what-you-need model of colocation services enables an organization to easily scale up or down based on their current business needs. This fixed cost can also help with forecasting growth, as the related costs are predictable.
Security
The majority of colocation facilities provide superior security features which many in-house data centers cannot. From redundancy that safeguards data to both on-site and digital security measures, colocation providers take the security of their customers' data very seriously.
Although colocation may be an ideal solution for some businesses, there are downsides to this approach as well. The physical location of the data center can translate to additional travel expenses if there is equipment that needs to be manually serviced by an employee. There is also the risk of getting stuck in a long-term contract, which can all but eliminate renegotiating rates when/if prices lower.
The most important aspect of a data center, though, for any organization is the SLA. It is imperative for you to examine a potential colocation provider's service level agreements (SLAs) to avoid surprises, such as hidden charges, in the future. Businesses should also ensure that the provider can accommodate their monitoring and reporting requirements and that reports are available real-time. Additionally, ensure that your tools are compatible with those the provider uses and that the provider runs regular systems tests, particularly those involved with power outage situations. Lastly, confirm that time to remediation targets are clearly defined and measurable.
Read more about Colocation here.