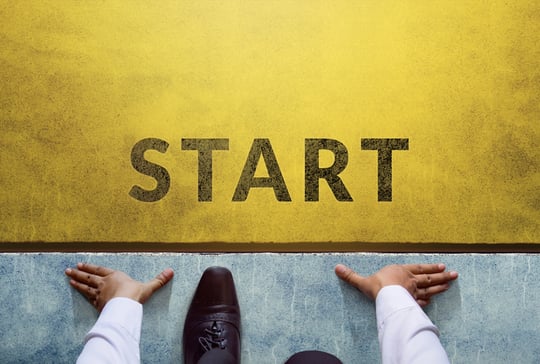 Network Security: The Starting Point
---
When you think about IT security, you typically think it is comprised of a company's security of servers, applications (cloud and workload), dev-ops, unified communications and their network. And it's the network that acts as the central hub, enforcing policy across other department's administrators
A subset of cybersecurity,  network security  is focused on the integrity of network and data sent through devices within the network.  Cybersecurity  protects internet-connected systems which includes both hardware and devices, software, and data in storage and in transit from attacks. Cybersecurity falls under the category of  Information Security  which is the umbrella term for process and functions used to protect all sensitive data.
Network security prevents against hacking and unauthorized access, protecting the IT infrastructure. Network-based security tools are the lynchpin to all innovation and cloud implementation going forward. Without adequate network security and the protection of files and company directories, the enterprise will forever be vulnerable as new employees, devices and software are continually being added.
Network security is the start   of any organization's prevention and reaction strategy, it is multiple layers of defense at the edge as well as within the network. Proper network security protocols protect data sent through devices on the network. As we continue to face more frequent and advanced threats like VIP spoofware where outsiders pose as a high profile within the company and send emails to other employees, or viruses, worms/Trojan horses, zero-day attacks, hackers, denial of service attacks and spy/adware, we will see internal network security professionals turning to outside help for intrusion detection, encryption, firewalls, digital certifications, and updates that they can't keep up with on their own.
Layered security software, management and programs will continue to increase—think mobile device management (MDM), Desktop as a Service (DaaS), and advanced software or hardware for IoT sensors. Managed network security will rise as long and tedious updates to intrusion prevention systems and websites white and blacklisting become more than an internal staff can handle. It's important to build a sound network security strategy before adding on additional layers of defense.
Innovative Network Security
Hardware and software solutions that protect the underlying network and satisfy security functions like: UTM, IDP/IPS, network sandboxing, DNS security, DDoS, messaging security, web security and VPN include:
Next-generation firewalls

Network-based content inspection

Network-connected device management

Threat visibility platforms

Network and endpoint security sync products – end point threat detection and network remediation

Security management and policy platforms. Examples are orchestrators that help with service chaining and policy management for traffic flows between network devices

Data encryption services

Application frameworks- for security providers to build cloud-based apps

Unified or single security platforms which include technology for network appliances, mobile, cloud and threat prevention



Read more about security here.