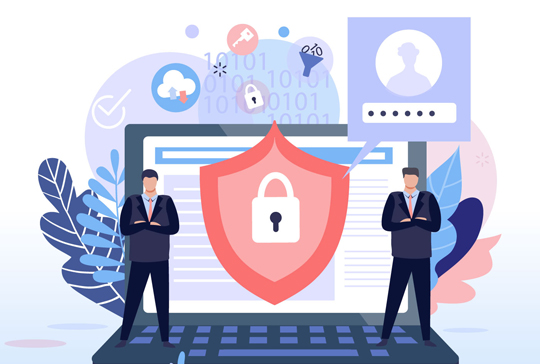 Overcoming the Shortage of Qualified Cybersecurity Workers
---
Ahuge cybersecurity problem facing many businesses, even large corporations, is the lack of a strong cybersecurity workforce. A report shared by Security Magazine found that 76% of cybersecurity leaders believe their company is lacking cybersecurity skills, and there are over 314,000 unfilled cybersecurity jobs in the US according to Cyber Seek. In an alarming prediction from Cybersecurity Ventures, unfilled cybersecurity jobs around the world are only expected to increase, reaching 3.5 million by 2021, up from 1.5 million in 2015.
With internal security IT teams already stretched thin, some beyond their breaking points, and the cybersecurity skills gap only growing, many businesses are ticking time bombs for breaches and incidents. So how can you deal with inadequate security personnel – especially at a time when cybersecurity incidents are rising?
Here are some suggestions and solutions to tackle this problem and hopefully prevent a devastating breach.
Outsource Security
One of the quickest, easiest and most effective solutions is to outsource cybersecurity. Using a managed security services provider gives businesses peace of mind know highly trained, top notch security teams are monitoring their environment 24/7, identifying any incidents and taking appropriate, immediate action. The costs associated with these services can prove most effective, eliminating the need to hire in-house around the clock security personnel, cutting down on salary and benefit expenses.
If you know where your team might be lacking, that can be a huge help in finding the best security provider to fill those gaps. Especially in industries held to strict compliance or regulation requirements, the right qualified managed security service provider can prove beneficial, not only adhering to compliance and regulatory issues, avoiding hefty fines but overall keeping the company safe, avoiding costly breaches. Having an outside party evaluate a business' security plan, conduct penetration testing and perform threat hunting exercises can better identify vulnerabilities, provide unbiased advice and help companies improve their lines of defense.
Make Use of Tools
A big reason many existing IT teams are maxed out is that they are busy dealing with all their day-to-day tasks, especially as the sheer volume of requests has increased with employees out of office. If you have cybersecurity systems in place, are you regularly getting an influx of alerts and warning messages from these security tools/technologies? If you're still manually triaging log items, that can take hours, if not days. Those alerts/warnings are time consuming and some might be falling through the cracks, exposing the business to greater risk.
The use of security automation and incident response tools can alleviate this, with many using artificial intelligence (AI), analytics and automated orchestration to quickly respond to cybersecurity incidents and fight off attacks. According to the 2020 Cost of a Data Breach Report from IBM and the Ponemon Institute, companies that fully deploy security automation technologies experience less than half the data breach costs compared to those who have not. Security information and event management (SIEM) solutions with machine learning, for example, help identify suspicious activity, recognizing known malicious code, and notify IT security teams much faster than any human employee can. This can allow you to properly utilize your security resources by responding to real threats, instead of wasting time on false positives. Keep in mind that AI-based solutions are more affordable these days, with many available as hosted cloud offerings, making deployment easy and solutions scalable.
Hire Entry to Mid-Level and Properly Train All Employees
Having the right team makes a huge difference for any organization. But with a limited talent pool and so many jobs unfilled, the seasoned cybersecurity professionals with in-depth expertise are wielding more power and prove much more costly, requiring lucrative compensation and benefit packages just not feasible for many businesses. Having solid IT leadership in place accompanied by the right security plan and systems can enable businesses to hire less seasoned workers when rounding out their security team. Recent graduates can have the education and foundation needed, but then receive some additional training from the organization. The company can setup a kind of apprenticeship or mentorship program within the IT team to teach less experienced team members how to properly manage and secure the business' mission critical information and data. All employees should be engaging in ongoing education and even certifications to be the most up to date on cybersecurity and evolving threats and practices.
Many managed security service providers offer employee training to help mitigate human errors, a leading cause in security incidents and data breaches. A report from Cybersecurity Ventures predicts a boom in security awareness training (SAT) services, with global spending to reach $10 billion by 2027. Since Channel Future's found only 50-60% of US company have implemented SAT, there's plenty of room for growth. Training employees can go a long way in keeping businesses safe.
Cybersecurity preparedness, prevention, mitigation and response plans are crucial. Although the cybersecurity workforce deficiency is difficult to overcome, there are technologies available to fill those voids and keep your business safe. Request a consultation to get free cybersecurity advice and have any questions answered.