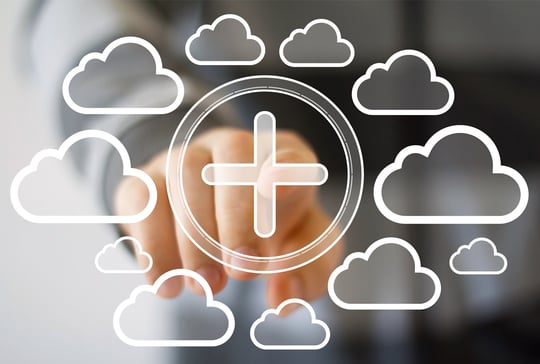 SD-WAN + MPLS + UCaaS = An Enhanced Network, Better Customer Experience
---
Improving the WAN to support digital transformation is a conversation we should all be having. SD‐WAN uses software and cloud‐based technologies to simplify delivery of WAN services to remote locations. SD‐WAN enables IT and business managers to deploy Internet‐based connectivity (with its benefits of ubiquity, high bandwidth and low cost) easily, quickly and with quality, reliability and security. 
Gartner defines an SD-WAN solution as having 4 criteria: 
Lightweight router replacement agnostic to WAN transport

 

Simplified global orchestration

 

Dynamically route traffic between multiple links based on business/application policies

 

Support secure VPN overlays with the ability to integrate additional network services

 
While analysts predict a decline in new MPLS installations or price erosion on MPLS links as the number of SD-WAN implementations continue to grow, SD-WAN is not built to wholly replace your existing network infrastructure.
As our cloud consumption grows, so too, does the need for greater bandwidth and better access and performance. Enter SD-WAN. Mission-critical applications and software like UCaaS (Unified Communication as a Service) requires traffic prioritization, low latency and an ease to monitor, adjust or make network changes.
Router-centric WANs cannot support digital transformation initiatives—various applications affect traffic patterns and require different things from the network. SD-WAN — an overlay to the existing network (MPLS, internet, fiber, broadband, T1, T3, 4G/LTE, etc.), is used for inter-site connectivity. SD-WAN is agnostic to WAN transport; it monitors and utilizes all traffic paths. Additionally, SD-WAN makes all circuits active/active, improving load sharing across ports and is commonly used for failover and redundancy.
While MPLS is expensive, it's not necessarily going away. It's the option for guaranteed end-to-end quality of service (QoS). And, SD-WAN in addition to MPLS could make for a cost savings initiative where important, mission-critical applications travel over MPLS and less important data travel across less expensive links like broadband internet. Technologists recommend refreshing brand WAN equipment with SD-WAN when deploying cloud apps and building hybrid WANs.
AireSpring executive, Mike Chase is a Principal Solutions Architect and Senior VP of Solutions Engineering where he states that augmenting MPLS with SD-WAN means the following:
MPLS Quality of Service (QoS) is augmented by SD-WAN Quality of Experience (

QoE

), a close cousin, capable of replicating a similar (albeit not identical) quality across a wider diversity of non-MPLS circuits, including internet over broadband, fiber, LTE, and others, at attractive price points.

MPLS failover times go from a BGP-controlled 5-60 seconds to SD-WAN sub-second failover with no impact to voice, video or other stateful, orderly-sensitive traffic.

MPLS active/passive redundant circuits now become SD-WAN active/active circuits and are bonded as one big pipe.

Services that were traditionally only delivered by MPLS, such as SIP,

UCaaS

, video and more can now be delivered over SD-WAN.

Services that were traditionally only publicly-delivered, like internet, can now be delivered over MPLS with a new twist: full IP block portability without the use of BGP or Domain Name Servers (DNS). If your internet circuit goes down, your IP blocks stay UP via SD-WAN failover across MPLS or any other path.

Inbound congestion avoidance, upstream distributed denial of service (DDoS) protection, and more can be easily added by leveraging SD-WAN.

MPLS has always been private,

but

SD-WAN encryption it is SECURE, thanks to AES256 bit military grade encryption.

Traffic visibility, remote packet captures (

pcap

files), prioritization, throttling, blocking, and filtering all become real-time (vs. polled interval data) and easy to view/implement/adjust.
With SD-WAN an organization benefits from:
Traffic prioritization down to the application level

 

Improved reliability through link aggregation and instant failover using packet steering

 

Rapid deployment of new sites with the ability to replicate existing locations

 

Provisioning streamlined through the orchestration layer (central management)

 

Increased visibility into the network performance and analytics

 

Security by encrypting the traffic on public or private networks

 

Option to utilize more cost-effective back-up networks and forego costly fiber builds

 
SD-WAN allows for service-chaining, which many customers have been doing with security solutions. This is also relatively easy to accomplish with UCaaS, making them a nice pair.
But SD-WANs are complex in nature and there is a lot of consideration needed surrounding network structure and architecture before an SD-WAN solution can be deployed. When discussing the network, it's important to evaluate everything: security, applications and phone systems before engaging SD-WAN vendors.
Read more about SD-WAN here.