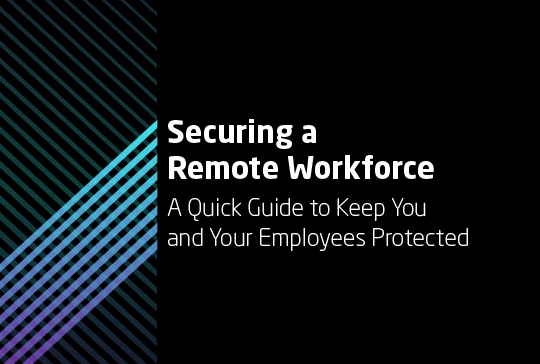 Securing a Remote Workforce
---
Security shortfalls have been front and center, exposed by the new work from home environment as opportunistic hackers create a massive increase in threats and security incidents. Many businesses need help to assess their current security measures and know what actions need to take place in order to keep employees and their business safe.
Download Securing a Remote Workforce for a quick guide on cyber security and actions to take. Material includes the different perspectives of employer versus employee and how they each play a role in keeping businesses secure in a WFH environment. It also addresses five top security concerns for remote workers and how to circumvent each. Plus, get easy to follow tips for properly handling infrastructure at the home and at the office to support a safe and productive remote workforce. The packet includes a step-by-step guide from TBI's Tech Gurus team, a team of certified solutions engineers, architects and subject matter experts, on how to prepare for, defend against and recover from a cybersecurity event.
Download Securing a Remote Workforce.