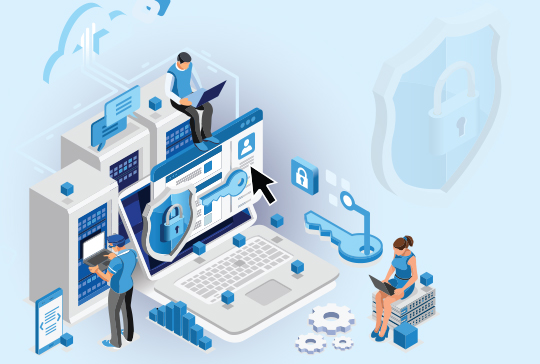 Selling CCaaS and CPaaS to UCaaS Customers
---
Businesses have benefitted big from UCaaS over the past year! You're probably using unified communication right now at work, making it possible for you to easily connect with coworkers and customers, remain productive and remain in business. More and more companies are recognizing the value that these easy to deploy cloud solutions bring, delivering two of the most important things: cost savings and scalability.
Now that you've deployed UCaaS, what other cloud offerings could help your business? Two solutions that you should be thinking about are contact center as a service (CCaaS) and communication platform as a service (CPaaS)
Contact centers are key players in ensuring a positive customer experience, and CCaaS allows your business to easily setup a virtual call center using the cloud. These features, previously only available to bigger companies due to costly investments, can now be easily accessible to you no matter your business size. CCaaS is especially helpful in controlling your headcount while being able to effectively manage fluctuating call volumes and customer needs.
CPaaS is another solution that you can use for stronger, more tailored customer experiences, and without the need for new backend infrastructure and interfaces. Adding features and functionality like notifications, click-to-call and multifactor authentication is made easy through APIs, comprehensive software development kits (SDKs), and Java or .NET code libraries. The CPaaS market is expected to hit $17.2 billion by 2023 so clearly the demand is growing and providers are making it easier to access these solutions.
Could CCaaS or CPaaS Be the Next Solution to Benefit Your Business? Download this document to help you decide.