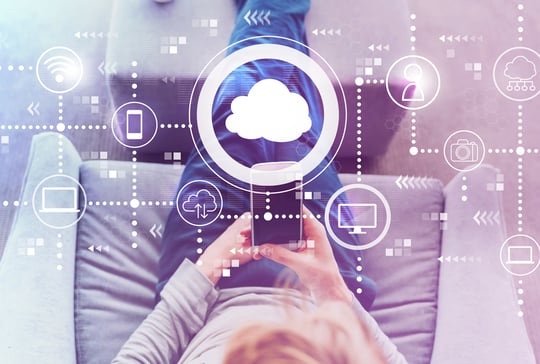 Take Your Communications to the Cloud With a UCaaS Platform
---
Unified Communication as a service —UCaaS—is the delivery of communications and collaboration applications and services through a third-party provider over an IP network, usually the public Internet. In the beginning, UCaaS was synonymous with voice services and seen almost exclusively as a replacement for traditional phone services.
However, UCaaS has since become an umbrella term for a suite of business communication solutions: phone, email, voicemail and messaging. UCaaS has developed from solely a communications solution into a broader collaboration and productivity tool in a relatively short time, adding significant value for customers of all sizes.
While UCaaS includes a wide variety of solutions, its evolution has created more ways for customers to improve their user experiences and increase organizational efficiencies. The growing number of integrations provides partners with new ways to approach customer who have been reluctant to move to the cloud and allows for expansion upon the services of those who have already made the move.
Gartner considers UC as encompassing six main functions:
Voice and telephony,

including mobility
Meeting solutions

: audio, video

and web conferencing
Messaging

: email with voicemail and unified messaging
Presence and Instant Messaging
Clients

(Including desktop clients and thin browser clients)
Communications-enabled applications

: integrated contact centers, communications platform as a service and workstream collaboration
Get to know more about UCaaS here.