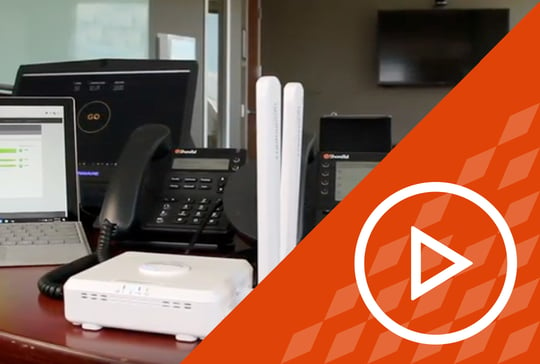 Unboxing Cradlepoint CBA850
---
TBI's VP of Technology, Steve Roos, unboxes Cradlepoint's CBA850 and takes you through how to properly setup the device.
Primary uses of the CBA850 include rapid deployment, business continuity and disaster recovery; meaning, if you should you lose your primary link, the device will kick in and continue with business as usual.
First things first, as with any 4G/LTE device, acquire a SIM card and accurately copy the IMEI and SIM card number and send them to your service provider. Once the marrying of two is completed, the device will be ready for activation.
Then, plug the power adapter into an outlet, and set the device for provisioning. Once you apply power to the 4G route, your device will soon become a load balanced backup connection.