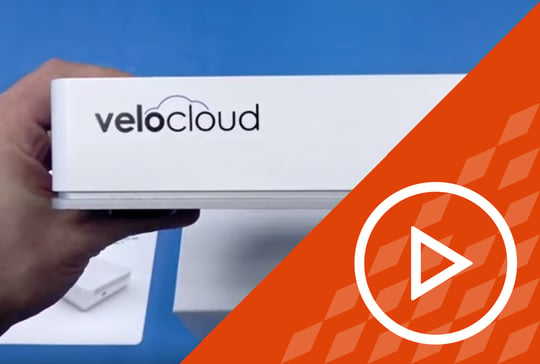 What comes in your Velocloud Edge520 purchase? An unboxing video
---
What comes inside your Velocloud SD-WAN purchase? And how to set it up.
Unboxing Velocloud Edge520
SD WAN is the ability to simplify branch location networking, prioritize applications and improve performance.
VeloCloud, now part of VMware, is an SD-WAN leader in back-end infrastructure, enabling customers to improve upon network performance and better integrate and route traffic from various office locations to data centers to the cloud.
What's in the box?
In the box is the device along with power cables, an adapter and ethernet cables to get rolling.
When purchasing this device, you can immediately plug-in, aggregate your bandwidth and get automatic failover and resiliency. But above all, it's application prioritization that is the primary benefit.
Simply follow the instructions on the activation card that comes in the box. There is a network diagram that shows the appliance.
Connecting to power source

Connecting to router that talks to the WAN (MPLS or public internet)

Wireless dongle off to the side for any wireless 4G LTE service

Power over ethernet switch to enable more LAN access
Set up is easy, watch the video to see how to get up and running, immediately.