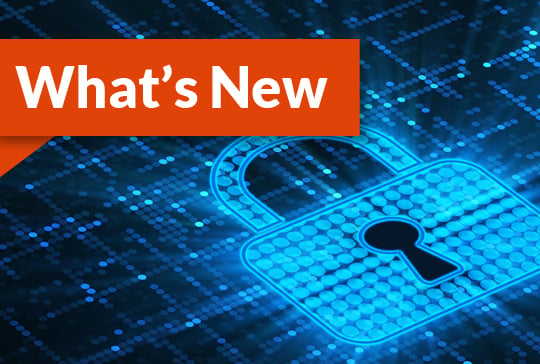 What's New in Cybersecurity That Your Business Might Need
---
Cybersecurity threat landscape is drastically growing due to the erosion of the perimeter and work from home initiatives resulting from Covid-19. Security solutions have been evolving quickly to meet the menacing landscape. There are new security developments that you might not even be aware of but could be crucial in keeping your business safe.
Extension of Endpoint Detection and Response EDR Capabilities – Get greater insight into your IT environment with extensions monitoring what is happening from endpoint to network and cloud applications. Services automatically handle triage and send high-alert notifications, leading to a faster incident resolution.
MDR (Managed Detection and Response) SaaS Offerings – Quickly deploy proper monitoring and detection solutions without straining IT staff or bogging down resources. As-a-service options continue to grow in popularity and are a sound solution short staffed and concerned about breaches to quickly rev up services.
Security with Artificial Intelligence and Machine Learning Built In – AI and ML is being incorporated into more and more security solutions, helping to identify and respond to threats at a faster rate than humanly possible and with the capability to act predictively.
Emerging Next Gen Authentication Technology – As password security continues to be a large concern, recognition technologies can aid in keeping passwords and tokens protected. Biometric technology can identify people through facial, voice and fingerprint recognition.
Zero Trust Model Driven Solutions – Micro-segmentation, a key component of a Zero Trust policy, can be implemented using software-defined networking services and cloud offerings. Creating network segments and strictly controlling traffic maintains a strong security posture across the network.
Want to learn about the latest cybersecurity solutions or want an assessment of your current security setup? Request a consultation today.